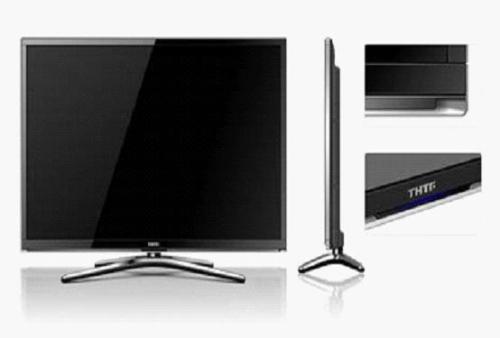 "Compared with other color TV companies, relying on Tsinghua Tongfang TVs from Tsinghua University and Datong Fangfang Platform, we have a great advantage in application technology and hardware. We are not only selling TV, but also building Chinese home infotainment terminals. "
Tong Wei, general manager of the Multimedia Industry Division of Tongfang Co., Ltd. Liu Wei As a high-tech TV brand in China, Tongfang TV strives to demonstrate first-rate standards in TV trend technology, and is committed to providing consumers with television while creating more family information for consumers. Endeavor to entertain terminals. Based on this, the competing strategies of "technology first," "all-industry-chain operations," and "differentiation" advocated by Tongfang TV are clear day by day. At present, the diversification of television functions has become a new focus of consumers, leading the industry and market mainstream trends, application experience has become the focus of competition.
According to reports, Tongfang TV will launch in April a TX3900 series of cloud TVs that integrates networking, education, games and music. In terms of appearance, the Tongfang Smart Cloud TV TX3900 series adopts an ultra-narrow edge design, allowing users to enjoy a wider view of movies, TV shows and other entertainment programs. The TV's built-in 2D and 3D somatosensory games allow consumers to reach fitness and entertainment goals without going out of the house, and they can also perform a variety of functions such as mobile remote control television, mobile multimedia data playback, and TV playback.
Tongfang TV sets open operating platforms, new user interfaces, smart search and smart bookmarks, full HD 3D and many other functions. At the same time, in order to enrich audiovisual content, it has developed the BesTV platform based on traditional TV programs, and Image sharing, live video, music appreciation, file synchronization, Tsinghua University, and other rich services and applications. In addition, it is worth noting that the same party TX3900 series can also be directly linked to the same side Taobao Mall flagship store, to facilitate the user to view, buy the same TV, but also help consumers understand Tongfang TV products and services information.
Up to now, Tongfang TV has mastered the epitaxial growth and chip manufacturing technology of high-brightness LEDs, and this field has always been the industry's high ground for competition. Tongfang has already established LED chips and backlight production bases in Shenyang, Beijing and Nantong, which also shows that Tongfang TV attaches great importance to the layout of the industrial chain.
Complementing the entire industry chain, Tongfang TV is not only a TV maker, but also a manufacturer of "home entertainment information terminals" for consumers. Liu Wei stated that while TV is becoming a necessities of life, it must strive to provide consumers with more and more exciting services, and present more exciting sounds, data, images and texts in a timely manner to everyone's lives. Colorful. In the future, with the continuous development of science and technology, Tongfang TV is not only a "TV maker" but also a "home entertainment information technology expert."
Brushless DC Motor,DC Brushless Motor,24V DC Brushless Motor,High Torque Brushless Motor
Changzhou Sherry International Trading Co., Ltd. , https://www.sherry-motor.com