In the current television market, apart from Internet TV manufacturers, traditional TV manufacturers can be broadly divided into two camps: OLED and Quantum. As OLED technology continues to mature, OLED display technology has exceeded the quantum point of attention. OLED TV products have unique advantages in morphology, and thus have become the darling of the high-end TV market. Today, we will bring you a Skyworth high-end OLED TV product "S9D", which is also the world's first AR TV (Augmented Reality Technology), this TV product with HDR, OLED, AR, and many popular technologies is currently priced at 15,999 yuan in Jingdong. Interested friends can look at it.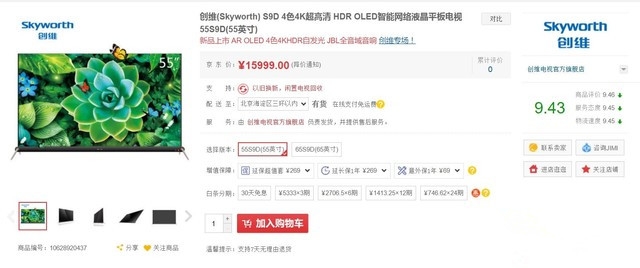 Click to enter the e-commerce page for product details
The 4-color HDR LCD panel not only has a more perfect resolution of HDR sources, but also has features such as an ultra-wide viewing angle, high brightness, and low power consumption. More importantly, the 4-color HDR display panel continues the OLED ultra-wide viewing angle and color. The advantages of high degree of reduction, which is of great significance to the mainstream consumer groups, OLED self-luminous technology, due to abandon the backlight of the traditional LCD panel, you can also minimize the emission of harmful blue light to protect our eyesight.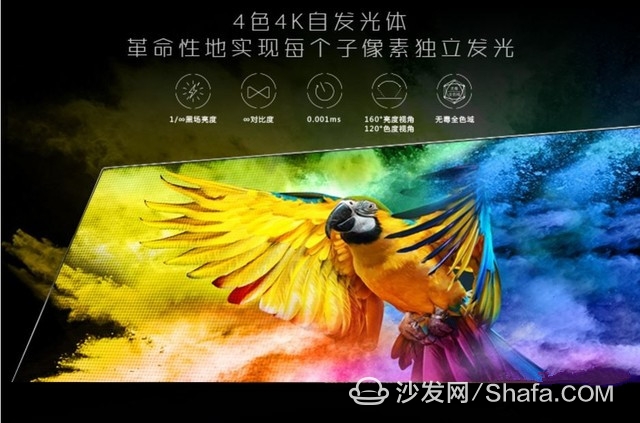 Skyworth S9D TV Features
OLED+HDR can undoubtedly bring about more outstanding picture performance. Because HDR technology requires high partition, high brightness range, high contrast and other requirements, it is perfectly matched with the characteristics of independent emission of each pixel of the OLED screen. The 4-color HDR technology adds the HDR algorithm to the 4-color 4K screen body, allowing OLED and HDR technologies to complement each other and inspire their maximum potential. Skyworth S9D TV adopts this high-end HDR technology to achieve intelligent brightening screen effects with the unique 4-color screen control chip and 4-color display screen, which greatly enhances the dynamic range of the screen and ultimately displays the HDR content without loss. Even when non-HDR signals are input, the 4-color HDR algorithm of the 4-color screen control chip can be used to intelligently convert common SDR signals to achieve HDR effects, so that the OLED and HDR technologies can be perfectly integrated.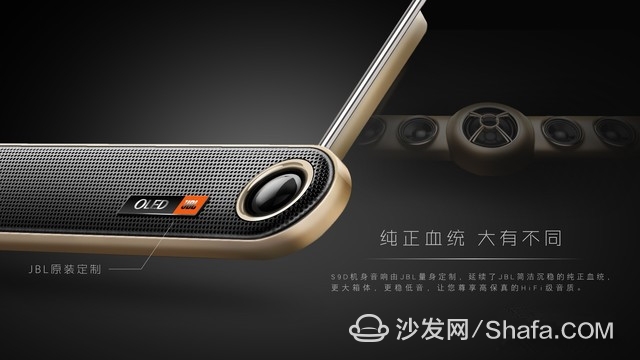 Skyworth S9D JBL tailored audio
In general, Skyworth S9D is a very worthwhile purchase of OLED, HDR, 4K models, 55-inch large screen is enough to create home IMAX-style viewing, good audio quality presents further enhance the family of audio-visual, there are enough The ability to run ensures full power. As a high-end TV model, Skyworth S9D is outstanding, both in terms of appearance and connotation. If you want to get the most extreme viewing experience, then you really want to give priority to this TV.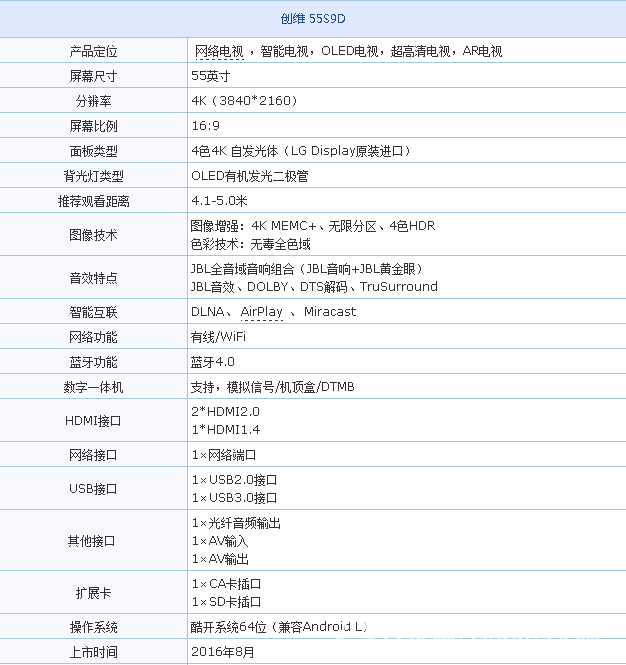 Skyworth 55S9D
[Reference price] 15999 yuan
[Dealer] Jingdong
Smart TV/box information can focus on smart TV information network sofa butler (http://), China's influential TV box and smart TV website, providing information, communication, TV boxes, smart TVs, smart TV software, etc. Answering questions.
PCD Milling Cutter: Polycrystalline Diamond (PCD) tool is a tool made by welding a PCD composite sheet to a carbide or steel body. Since the PCD composite sheet combines the high hardness, wear resistance, low friction coefficient and strength of the single crystal diamond with the high bending strength of the tungsten carbide cemented carbide, the tungsten carbide hard alloy layer of the composite sheet provides the diamond layer. Mechanical support increases its bending strength, while the hard alloy layer is easy to weld, making it easy to make finished tools. Compared with other tool materials, polycrystalline diamond has the following characteristics: 1 extremely high hardness and wear resistance; 2 high thermal conductivity and low thermal expansion coefficient, fast heat dissipation during cutting, low cutting temperature, small thermal deformation; 3 low friction coefficient Can reduce the surface roughness of the machined surface. When processing aluminum alloy with PCD tool, the hardness of the diamond is high, the surface and metal affinity is small, and the rake face of the tool is polished into a mirror surface, which is not easy to produce built-up edge, and the dimensional stability and surface quality are good. Using PCD tools to process aluminum alloy parts of various specifications, the tool life can reach several thousand to tens of thousands, especially suitable for mass production of automobile and motorcycle parts. PCD tools are also widely used in high-speed machining of other non-ferrous metals and non-metallic materials, and are widely used in automotive, aerospace, electronics and wood processing.
FEATURE:
1.Hardness PCD blanks more than 5000HV.
2. PCD Stone Milling cutters is maily used for High efficiency milling and depth character engraving on underside, grooving areas with good surface Roughness.
3.Top quality as world leading manufactuers, high abrasive resistance and with long service life.
4.big quantity in stock for ordering
PCD carving tool
PCD Drills
Flexible in order quantity:
Samples can be provided before mass production, and MOQ can be discussed accordingly.
PRODUCT DETAIL: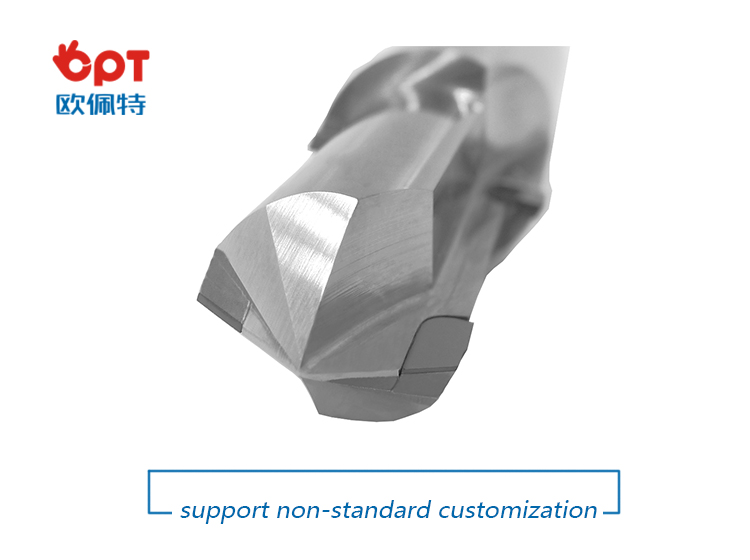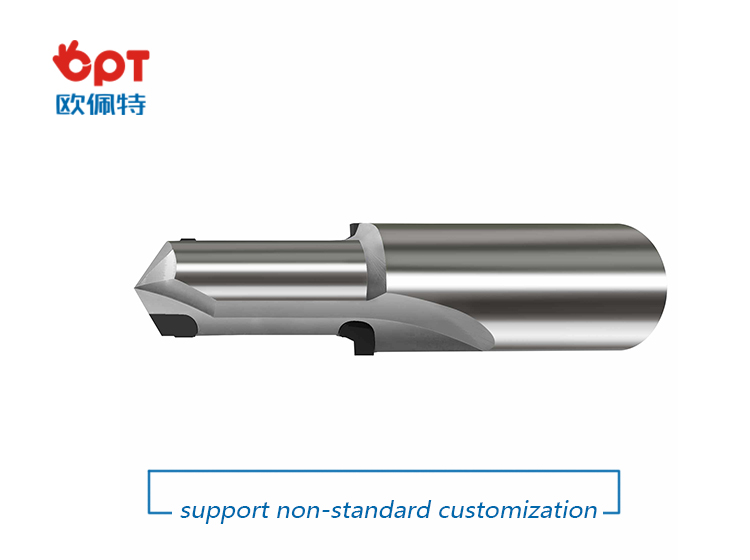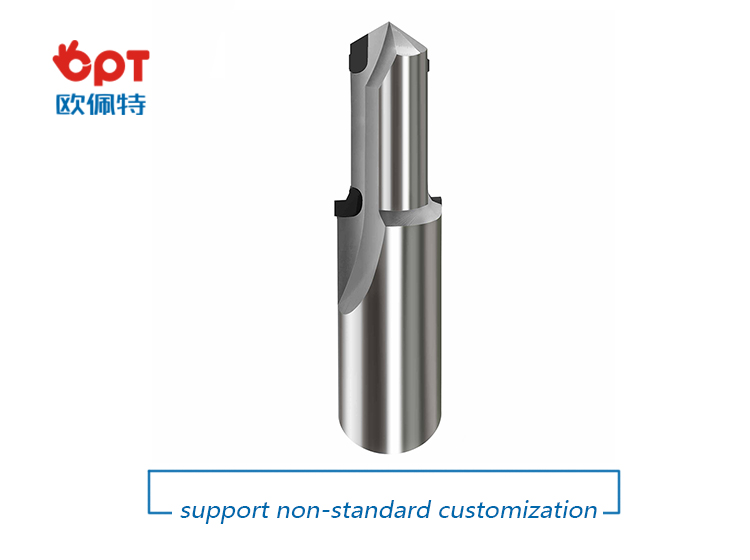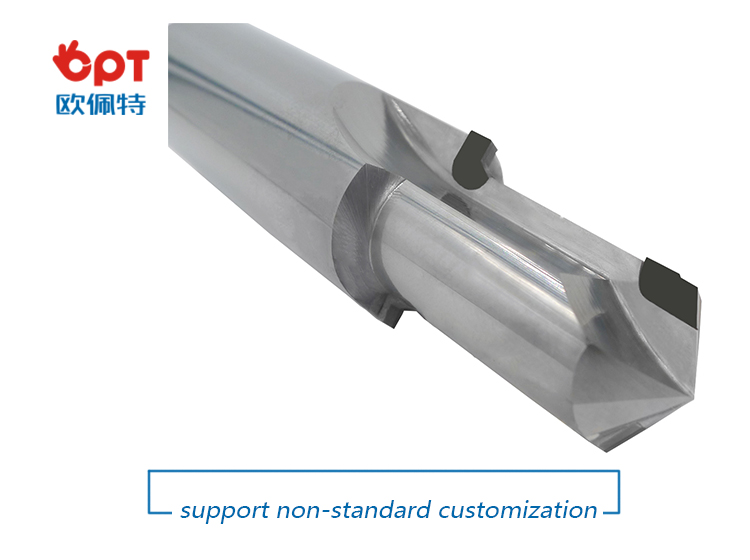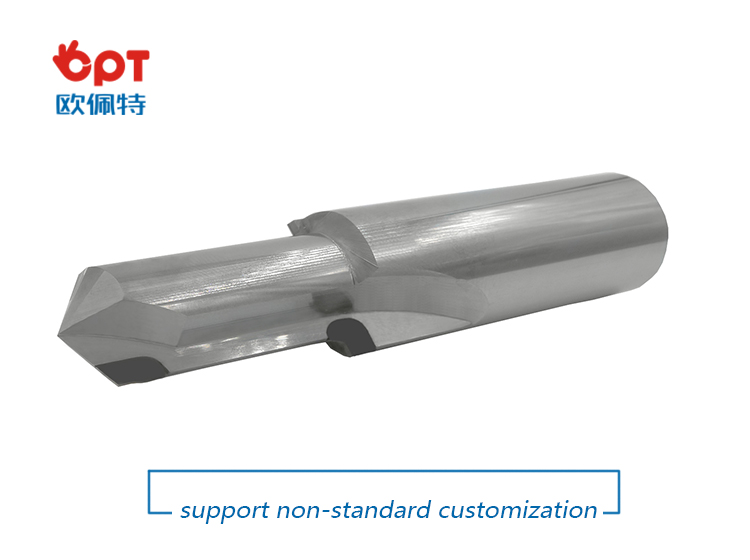 PRODUCTING PROGRESS:

PAYMENT AND DELIVERY: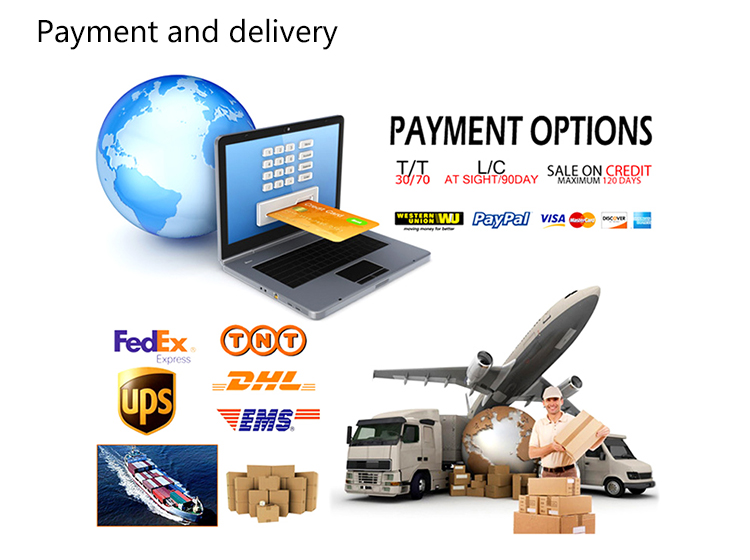 PRODUCT EQUIPMENT :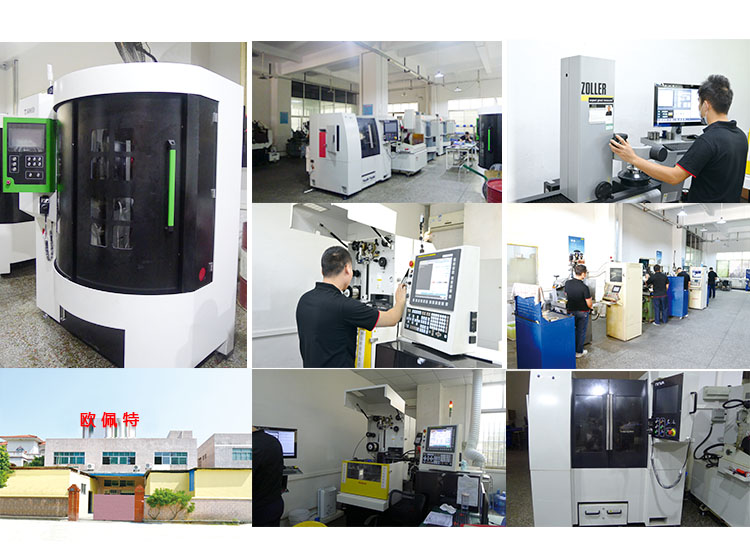 ABOUT US :
We are specialize in manufacturing PCD diamond tools and Carbide tools. Our major product inclulde PCD Inserts , PCD Reamers , PCD End Mills , PCD Taps, Cabide Inserts, Carbide Drills , Carbide Reams, Taps etc.,
We also offered customized cutting tools per drawings, and provide package according to customer requirements. We manufacture a series range of cutting tools for machining of Cast iron, Aluminium alloy and Non-Ferros metal, it is widely used in all major sectors like Automobiles, Engineering, Aerospace, Aviation and 3C industry. Premium quality of raw material is used in the production and strict examination during processing with advanced equipment, so our client are satisfied with our reliable quality and on-time delivery.
Our best selling of cutting tools include PCD Inserts, PCD End Mill, PCD Ball Nose Mill, PCD Reamer, Carbide Taps , Carbide End Mill, Special Form Cutter and many more. For these years we have been made a large forward in the technologies of manufacturing cutting tools. With high quality on performance and price, our product sells well both on domestic and overseas market. And we will always focus on the quality and best service, to make long business relationship.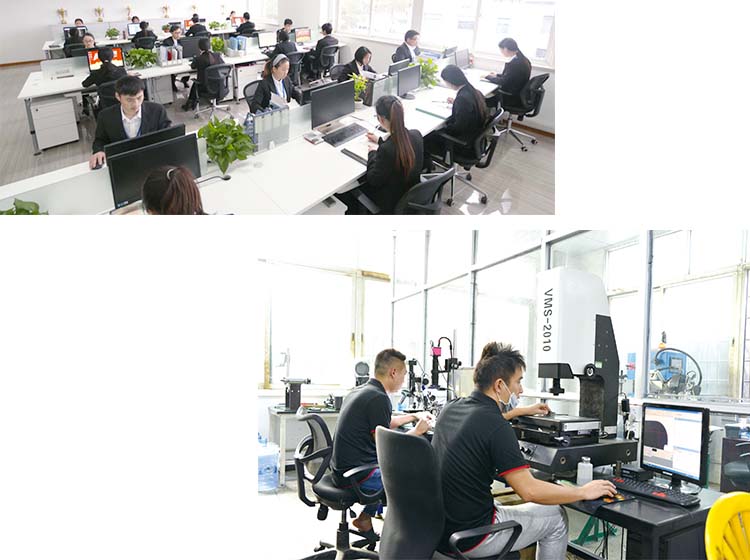 quanlity control:
We have dedicated team of quality control and precise equipment to keep good and stable performance for our products and processing services.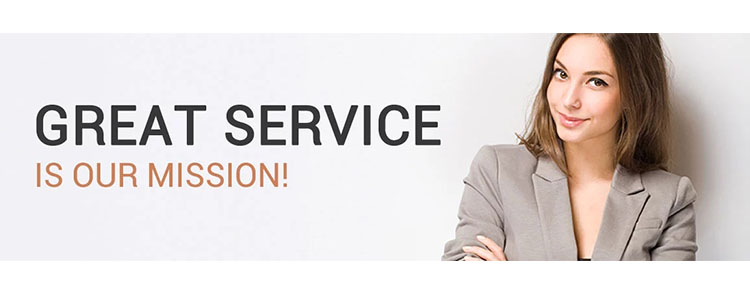 PCD Forming Cutter,PCD Cutter,Carbide Cutter
OPT Cutting Tools Co., Ltd. , https://www.optdiamondtoolss.com