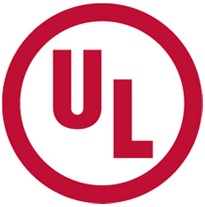 The development of luminaire technology is rapid, and UL has also developed rapidly. In addition to the recognized lighting safety certifications, we also offer industry-leading luminaire performance testing and energy efficiency testing. We will provide one-stop service for lighting manufacturers.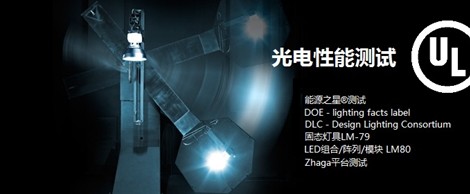 Lamp / LED photoelectric performance and energy efficiency test
The lighting and lighting industry is undergoing tremendous changes. Because the trend of product energy saving is becoming more and more obvious, especially for the various product descriptions of products, the product inspection is more important than ever. The very different product descriptions cause a lot of confusion for merchants and consumers, especially when some instructions do not match expectations. Producer customers rely on our professional skills to explain the terms and methods currently used in this field. With our help, you can understand whether your product meets customer expectations or market standards and quickly respond to your competitors.
The UL Inspection Service Center provides optoelectronic performance testing for luminaires for commercial and retail use. We use the latest inspection standards LM-79, LM-80 to perform photoelectric performance testing of lamps and light sources, covering the major projects of the latest ENERGY STAR standards. The UL expertise team includes industry experts involved in standards development. With the help of UL's first-class technical team, we can help manufacturers quickly bring their products to market.
Extensive luminaire photoelectric performance test
Using state-of-the-art equipment for optical inspection, UL offers the following luminaire/LED test items:
· ENERGY STAR® Testing (ENERGY STAR®)
· DOE-lighting facts label
· DLC-Design Lighting Consortium
· Solid-state lighting (LM-79)
· LED combination / array / module (LM80)
· Energy-saving fluorescent lamps (IES LM-65, LM-66)
· Fluorescent lamps (IES LM-9, IES LM-40, IES LM-41)
· Incandescent lamp (IES LM-49)
· Photobiosafety test (IEC 62471, CIE S009)
· Zhaga test
ENERGY STAR® One-Stop Service
<br> As a US Environmental Protection Agency accredited certification body (CB), UL is your one-stop ENERGY STAR® service partner. At the same time, we have EPA-approved laboratories around the world, we can help you to easily submit data to our certification work office, providing you with a variety of energy efficiency certification solutions. There are four current ENERGY STAR luminaire product specifications: luminaires, integrated LED bulbs, and compact energy-saving lamps and decorative light strings. UL can provide a comprehensive set of testing services for the above specifications.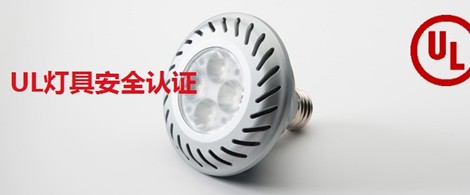 UL
luminaire safety test
UL has spared no effort in the safety certification of lamps. In order to establish a global safety vision platform and provide the most complete and impartial testing basis for the industry in the Americas market, UL recently officially published the safety standards for LED lighting products and components – UL 8750, to standardize the general basics of LED lamps. Structural assessment complements existing product safety standards. The first version of UL 8750, which complements existing standards, was officially launched on November 18, 2009. The content is divided into nine chapters, of which Chapters 5 - 7 are structural requirements; Chapter 8 is test evaluation; Chapter 9 Mark the requirements for the product. Since each safety standard corresponding to the product depends on the product use and use environment, the degree of UL 8750 specifications for each type of LED product involved is also different. The safety assessment of the LED power supply depends on the type of output and must also comply with the relevant standard provisions of UL 60950-1, or UL 1012, or UL 1310.
UL standard classification of
LED
lamps
The UL standard for the safety evaluation of LED luminaires is based on three basic product categories: LED luminaires, LED bulbs and LED power supplies, and the respective finished products or parts involved. The following are the UL standards and precautions that should be considered for each product category.
This table is for reference only, the actual classification of the product must be determined by the product use and its use environment.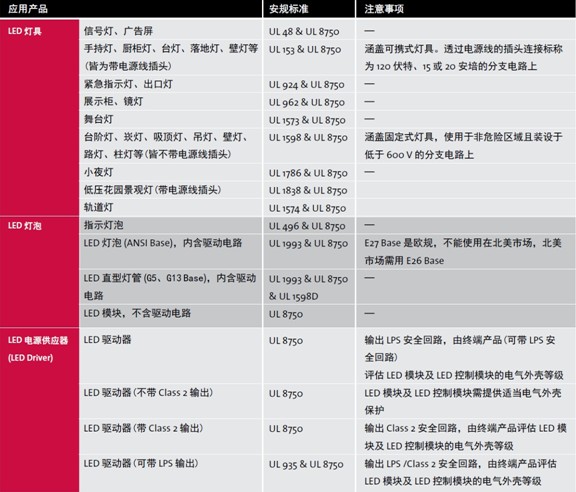 According to the above table, UL experts will provide reliable safety testing services based on your products to help you quickly enter the market.
Working with UL experts
For more than 117 years, UL has been an independent product testing organization to help clients enter key markets around the world. Excellent heritage is the primary reason why global suppliers choose UL for product testing and certification. UL has always focused on product safety and its ability to excel in product testing, inspection and auditing services is recognized and respected worldwide. For a long time, UL has continuously explored ways to provide customers with higher value-added services and reduce the time-to-market of products. Therefore, in UL, manufacturers can obtain UL's one-stop service tailored to their specific needs. Save costs and time. By choosing UL, we can help you get to market faster, reduce internal costs, increase the credibility of your product's nominal content, and increase consumer confidence.
For more information on the lamps provided by UL, please contact:
Mr. Chen Yulong (Guangzhou)
Mobile: 86- 1392-4056-890
Landline: 86-20-28667188 Email: Allen.
Miss Wang Minhua (Guangzhou)
Mobile: 86-1392-2473-874
Landline Email: Mindy.
Mr.
Zhao Tingwei
(Shanghai)
Mobile: 86-1381-8588-488
Landline Email: Jonathan.
Or browse the UL website:

High Intensity Focused Ultrasound (HIFU) technology is to focus ultrasound on a single point to produce high energy, function on the dermis and SMAS layer of skin, stimulate the proliferation and recombination of collagen, effectively achieve the effect of compact contour and smoothing lines.
Focused ultrasound does not heat the skin surface, nor does it need to pass through the skin as a medium for the transmission of laser energy, so it does not affect the tissue on the skin surface and the tissue through which the laser passes, of course, there will be no excessive heat residue on the skin surface. In this way, the epidermis will not be affected by heat, which can reduce the Eastern people's thermal reaction easily, and greatly reduce the chance of scald. Focused ultrasoundtherapy produces thermal coagulation points in the SMAS layer, and the thermal effect diffuses outward from the coagulation points, so the heat source is concentrated in the SMAS layer to be treated. It can produce more collagen denaturation.
HIFU Piezoelectric Ceramic Parts
HIFU Piezoelectric part
Zibo Yuhai Electronic Ceramic Co., Ltd. , https://www.yhpiezo.com