Function:
Conventional Circuit Breaker, Circuit-Breaker Failure Protection
Certification:
VDE, ISO9001-2000
Transport Package:
Wooden Case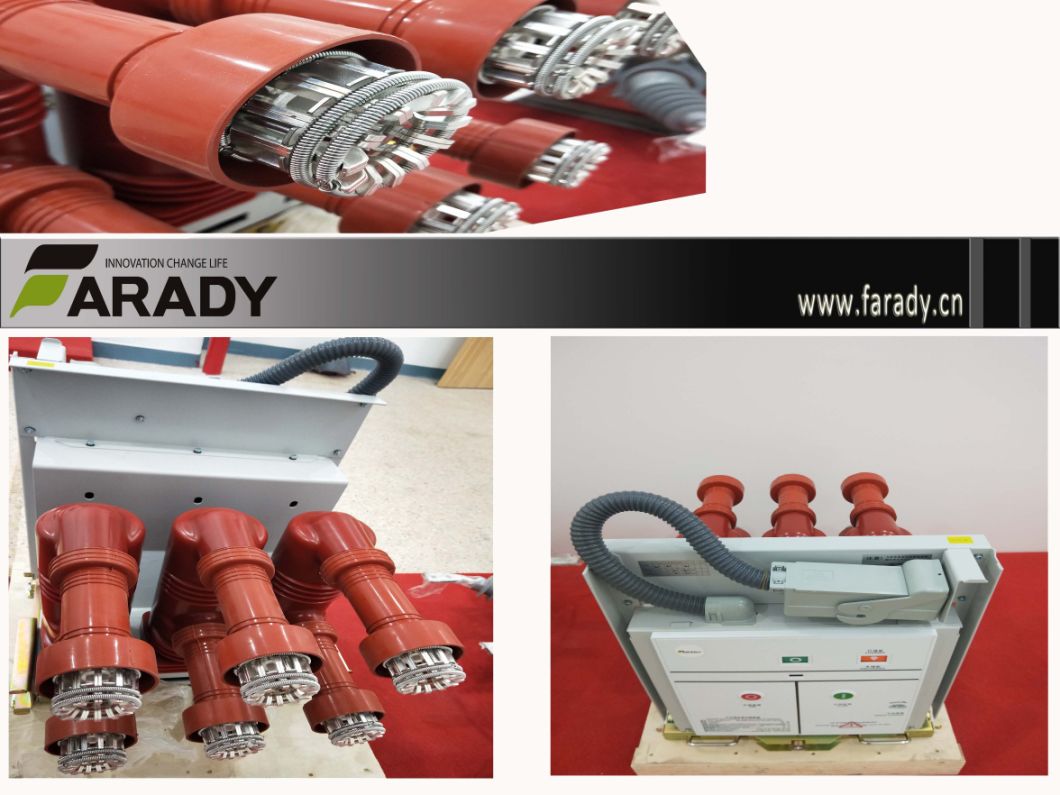 ++++General
VB4 medium-voltage indoor vacuum circuit breaker is applicable for three-phase AC power system of rated voltage up to 12~24kV and frequency 50/60Hz,widely used in many fields such as power plant, transformer substation, petrol chemical industry, metallurgy, manufacturing industry, airport, residential area, etc., to control and protect the electric equipment, especially, It is used for the occasion that needs infrequent operation at rated current or multi-breaking short circuit current, may be mounted in the indoor air insulating switchgear like type KYN28 or AMS, ABB type ZS1 series, etc. This circuit breaker is standards as GB1984-2003 AC high voltage circuit breaker, JB3855 3.6-40.5Kv indoor AC High voltage circuit breaker,
 
DL/T403 Specification of 12-40.5Kv indoor High voltage vacuum circuit breaker for order as well as IEC60694.
This circuit breaker is made with mature APG technology. The application of VB4 terminal buffer guarantees the indoor terminal is ever more reliable in nay operation environment. VB4 can fully meet the requirement of GB, DL, IEC, DIN, VDE as well as standards of other advanced industrial countries. 
++++Service environment
a) Air temperature: Maximum temperature:
 +40
ºC
;Â 
Minimum temperature:-25
ºC
b) Humidity: Monthly average humidity 95%; Daily average humidity 90% .
c) Altitude above sea level: Maximum installation altitude: 2500m
d) Ambient air not apparently polluted by corrosive and flammable gas, vapor etc.
e) No frequent violent shake
++++Â Main technical specifications
No

Item

Unit

Parameter

1

Rated voltage

kV

12/17.5

24

2

Rated frequency

Hz

50/60

3

Rated current

A

630, ...4000A

4

1min Power frequency withstand voltage

kV

48

65

5

Lightning impulse withstand voltage

kV

75/95

125/150

6

Rated short circuit breaking current (peak)

kA

50/63/80/100

7

Rated active load and close circuit breaking current

A

63

50

8

Rated short breaking current

kA

20, …40

9

Rated short circuit making current (peak)

kA

50/63/80/100

10

Rated cable(line) charging breaking current

A

50 and 10

11

Rated capacitor bank switching current

A

400

12

Rated withstand current (peak)

kA

50/63/80/100

13

Short time withstand current (4s)

kA

20, …40

14

Mechanism life

times

10000
Note: For short circuit breaking current &Â rated current is optional by clients.
++++
Advanced techniques and capabilities
The circuit-breaker VB4-12(24) is the newest equipment in the voltage class of 12kV up to 24kV manufactured by Zhejiang Farady Electric Co., Ltd. It is universal used in power distributing and transforming systems of power stations, power generators, and secondary substations of mines, industries and infrastructures.
The circuit-breaker VB4-12(24) has complete type specifications:
the rated voltage is 12kV, the rated current is up to 4000A and the rated short circuit breaking current is up to 50kA.
The circuit-breaker VB4-12(24) is equipped with modularized spring operating mechanism which has characteristic of more convenient maintenance, rapider replacing of parts and more reliable performance.
The circuit-breaker VB4-12(24) adopts embedded poles that the vacuum interrupter with low resistance and the primary main electrical circuit are cast in insulating cylinders by epoxy resin.
This structure makes the breaker have more reliable insulation.
The embedded poles of circuit-breaker VB4-12(24) have the technique of ventilation and convection. Besides, the vacuum interrupter is with low resistance. All of these reduce the power consumption and the temperature rising due to the longtime running of circuit-breaker.
The circuit-breaker VB4-12(24) has perfect performance when it is breaking short-circuit current or being operated frequently.
Beside that it also has the functions of automatic reclosing and reliable operating.
The driving mechanisms of circuit-breaker VB4-12(24) are designed by professionals in CooperNature and with characteristic of reliable closing performance, low impact force and longer lifetime. The mechanical lifetime can be up to 30000 cycles.
performance is ensured. The circuit-breaker is also applicable to humid and hot regions.
The circuit-breaker VB4-12(24) has been through the whole type test in accordance with the standards of GB and IEC.
++++Packaging &Â Shipping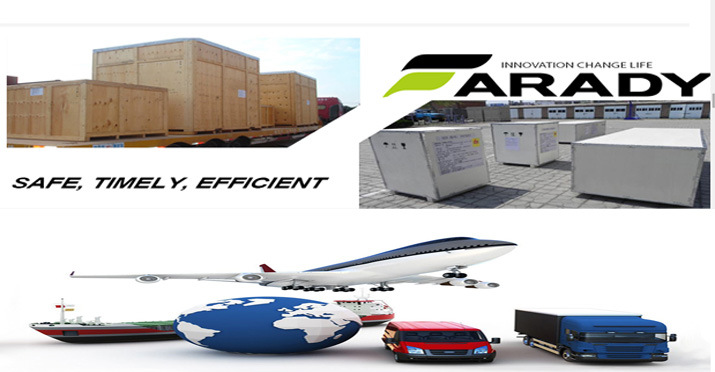 ++++
About Us
Founded in 1996, with a registered capital of 10 million USD, Zhejiang Farady Electric enjoys about 20 years' experience in MV transmission and distribution electrical equipment manufacture.
We are National Hi-tech enterprise, National Spark plan Program,State Hi-tech enterprise, State Innovation R&D center, Patent demonstrate company.
Farady is located in Liushi of Yueqing, Zhejiang,China,main products include: Transformer/RMU/switchgear/AVR/ACR and MV indoor and outdoor switch. All the products of ours have passed the national and international laboratory type test, Farady Electric was qualified supplier of China State Grid and China southern Grid.
With ISO9001/14001/18001, we are strike for create value for our partner and customer.
There is more than 20 distributors and agents worldwide already trust us and distribute Farady product there, we are not only export product, but also provide whole technology solution to help partner to establish local factory in our business line.
Today, boasting the value of products specialization, brand management, and business globalization, with the sprits of pragmatism, innovation, efficiency, and responsibility, Farady Company is dedicated to become the top name in the international business from china, and contributes its share to the transformation from the Made in China into the Invented in China.
Copyright 2014 Farady Electric 
Zhejiang Farady Powertech Co.,Ltd
TEL:0086-0577-61512688
Fax:0086-0577-61510628
Http://Â www.farady.com.cn
 
Add: N.O.278,Wei 7Â Rd,Yueqing Economic development Zone,Liushi,Yueqing,Zhejiang,P.R.China, 325600
 
Emergency 2D LED,Emergency 2D LED Light,Emergency 2D Light
PIR Sensor,E-LIGHTING Wall&Ceilling Co., Ltd. , http://www.chceilinglight.com