For a long time, traditional high-pressure sodium lamps have been the mainstay of road lighting in China. In recent years, LED street lamps have been increasingly used in the field of road lighting due to the continuous maturity of semiconductor lighting technology. At the same time, the early application of LED is not mature enough, resulting in uneven performance of LED lamps, quality, life and other aspects are often not satisfactory. In order to solve these problems, along with the green upgrade wave of urban road lighting in China, Philips launched a highly integrated LED outdoor lighting system solution for the Chinese market in 2014. Sirius LED outdoor module with XitaniumLED outdoor power supply, fully integrated cooling The main functions of waterproofing, light distribution, etc., provide high-performance, high-reliability core components for LED outdoor lighting. They are simple, efficient, beautiful and elegant. They are an easy-to-use, cost-effective LED street light and tunnel light product portfolio. It can help the lighting factory to easily realize the transformation of traditional street lamps to LEDs and inject the pre-action force for the green sustainable development of urban roads.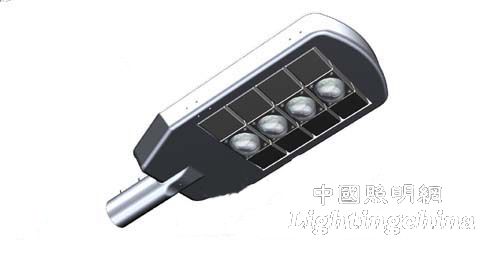 Application of Philips Sirius LED outdoor module with Xitanium LED outdoor power supply reference lamp simulation Figure 1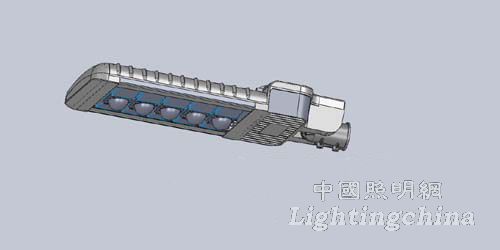 Application of Philips Sirius LED outdoor module with Xitanium LED outdoor power supply reference lamp simulation Figure 2
Break through the traditional integrated LED module
Traditional lamps adopt standardized light source electrical appliances, uniform specifications, guaranteed quality, and simple design and production of lamps. In contrast, most of the LED lamps on the market are assembled from various primary components and materials. The design and production of lamps is complex, and the investment in R&D and production is high. At the same time, this means that users will bear the risk of using LED chips, heat dissipation and waterproofing in the process of using the lack of uniform standards. Based on a deep understanding of the user's security and reliability requirements, the Philips Sirius LED outdoor module uses a new design concept to create a highly integrated system solution for LED outdoor applications. The Sirius module contains many of the industry's leading core technologies from Philips. It integrates core functions such as light distribution, heat dissipation and waterproofing. For the first time, it uses high-efficiency, low-thermal resistance QFN chips for outdoor applications, and is equipped with cutting-edge technology glass lenses. Ultra-high system light efficiency of more than 100lm/W; leading-edge finless heat dissipation design, the module quality is only 600g, flexible for all kinds of luminaires; self-contained waterproof connector, through special connection line Power connection, plug and play, to ensure safety and durability, to achieve IP66 waterproof rating.
Breaking through the traditional integrated LED module is mainly suitable for all kinds of road lighting, tunnel lighting and factory high-bay lighting, and can be freely combined according to different application scenarios. The system matching method can realize various combinations from 30w to 240w power. . The lightweight and simple structure design has extremely low requirements for the matching lamps, making it flexible for use in various shapes of lamps, and easy to achieve a variety of shapes. In addition, compared with traditional sodium lamps, energy saving is close to 50%, and has a long service life of 50,000 hours, greatly reducing post-maintenance costs.
Stable and reliable high-efficiency drive power supply
If the LED module is referred to as the brain of the entire streetlight system, then the power supply can be seen as its heart, driving the entire lighting system to run stably and efficiently. Designed for outdoor use, the Philips Xitanium LED power supply delivers industry-leading power efficiency, delivering up to 94% operational efficiency and rugged construction, with a failure rate of less than 0.01% per thousand hours, while providing consistent, reliable performance. The ultra-wide input voltage and 4KV surge protection ensure the reliability of the drive power during use. The IP67 waterproof rating eliminates the potential safety hazards of rainy weather in outdoor applications.
Easy to use perfect outdoor combination
For the owners of the majority of road lighting LED retrofit projects, if you choose a luminaire with a combination of Philips Sirius LED outdoor module and Xitanium LED outdoor power supply, it means that you can choose the easy-to-use LED street lighting system solution. . Philips offers its customers core components including LED modules, LED power supplies and waterproof connectors. The highly integrated system solution makes it extremely low-cost for matching luminaires, making it easy to match the various styles offered by third parties. The simple luminaire does not need to consider heat dissipation and waterproofing, which not only greatly reduces the cost of the luminaire, but also is extremely convenient to operate. The assembly of the LED street lamp can be done with only a screwdriver, which makes the realization of the LED street lamp very simple. In addition, the LED module can also be used with dimming power or intelligent programming power supply, which can easily realize intelligent upgrade for future road lighting systems.
As a global leader in the lighting industry, Philips has built the industry's only integrated industry chain from LED light sources to luminaires, from lighting control to total lighting solutions. Philips has been committed to promoting the upgrading and transformation of green road lighting in China. With its leading technology and innovative strength in LED road lighting, Philips is actively exploring the application and promotion of modular LED street lighting system solutions in the Chinese market. It sets a benchmark for the future development of LED street lamps, and it also meets the requirements of the country for the unified standardization of LED street lamps.
From June 9th to 12th, 2014, Philips Sirius LED outdoor module and Xitanium LED outdoor drive power will be displayed at the Guangzhou Lighting Exhibition. We look forward to seeing you at the A10 Philips booth in Hall 3.1 for more details.
Edit: Cedar
Smart RGBW bulbs add RGB colorful light based on the traditional warm light, they are suitable for home, bars and offices. No need to install the cable lines again, once the bulb is installed on the lamp holder, just turn on the switch, the traditional lighting can be immediately upgraded to smart RGBW lighting, you can enjoy the convenience and interest brought by smart lighting.
Users can choose the light mode according to time, scene, mood, and also can adjust the brightness, color temperature and color of the light. With the grouping function on the App, each group can control up to 48 products, users can set 7-8 groups on one App, total around 350 products can be controlled via one App. You can set the light turn on / off time by the timing function. Using energy-saving and high-quality LED lamp beads, the light source is stable without stroboscopic, the effective life can be more than 20000 hours. Our LED products can meet global quality standards and pass European testing by TUV Rheinland. Bulbs have certifications such as EMC, RED, LVD, ROHS, REACH, ERP and FCC.
The App are developed on the most advanced Bluetooth Mesh technology. [LinkupHome" App can be downloaded in the App store or Google Player, then you can control our product without any complicate steps. The App is stable, easy control and multifunctional.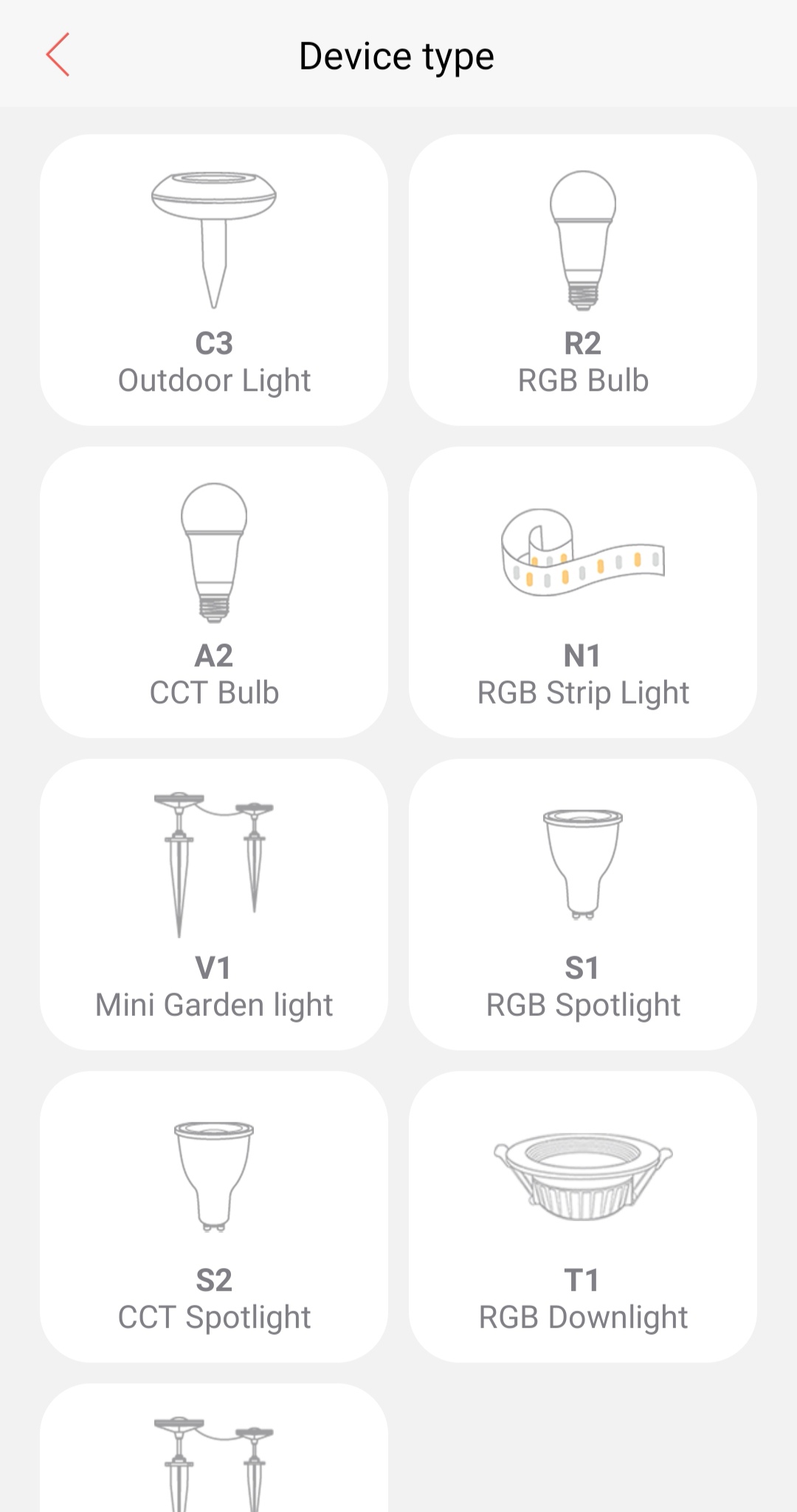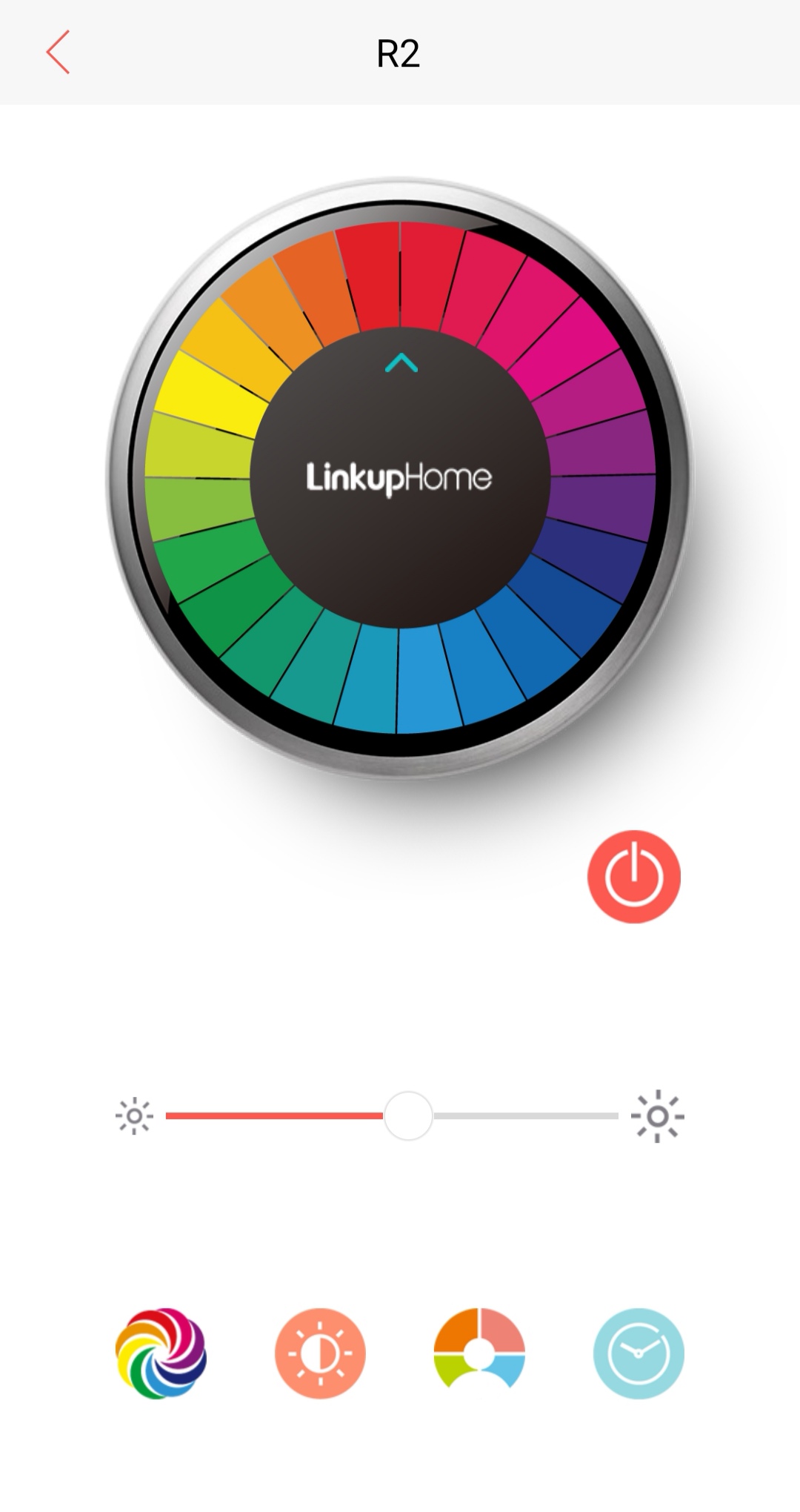 The advantages of Bluetooth Mesh are fast connect, low power consumption, no password required and Ad-Hoc Network. No need WIFI and hubs, as long as you have a Bluetooth-enabled smart phone, you can experience the smart light. When you install several smart bulbs, the self-organizing network function can make the signals free connect, break the limitation of distance.
Product Parameters
Description: Bluetooth Mesh RGB Bulb with APP
Bluetooth: CSR Bluetooth Mesh
Control Qty: 1-48 pcs
Control distance: 20m
Product dimension: Dia66mm * H122mm
Material: PC & Aluminum & Nylon
Working Voltage: 100-240V
Frequency: 50/60Hz
Color Temperature: RGB+Warm White (3000K)
LED Power: 9.5W (710lm)
Base Type: E27/E26/B22 available
Warranty: 2 Years
Certification: CE(EMC,RED), ROHS,FCC
Color box size: 15.3*7.4*7.4cm
G.W. of Unit: 0.22kg
N.W. of Unit: 0.18kg

Phone Controlled Light Switch,Phone Control Bulb,Smart Wireless Light,Group Control Bulb
Ningbo Homey Photoelectric Technology. Co., Ltd , https://www.linkuphome.com