According to foreign media reports, after Verizon Wireless announced that its LTE network has now been "basically" deployed (covering more than 99% of its 3G range), operators are increasingly turning their attention to LTE Advanced. Which US operator is expected to take the lead in the competition to deploy LTE Advanced? Which LTE Advanced components will be the most critical?
When asked about LTE Advanced at a press conference, Verizon Chief Network Officer Nicola Palmer confidently stated that Verizon will take a step forward in the application of LTE Advanced technology Advanced carrier aggregation technology may be deployed "where and when we need it".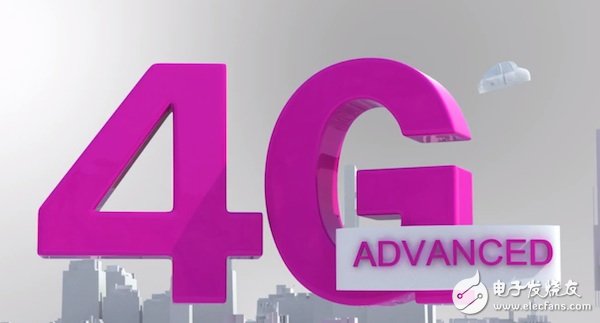 Verizon has publicly stated that the company expects to deploy LTE on its AWS band in the second half of this year, which will help the company quickly deploy carrier aggregation technology. Of course, it should be noted that in order for carrier aggregation to operate effectively, the operator must not only deploy software in the base station, but also require customers to upgrade to new compatible devices.
It should be noted that carrier aggregation technology is just one of the many components of LTE Advanced. Other elements include small cells, self-optimization capabilities, enhanced inter-cell interference coordination, and advanced multiple-input multiple-output (MIMO) antenna technology. However, carrier aggregation has caused extensive discussions among operators, mainly because they need to integrate many fragmented spectrum assets in order to maximize the spectrum efficiency held in their hands.
Carrier aggregation technology is currently AT & T Mobility 's top priority, and the company has stated that it will test the technology this year and adopt it as quickly as possible. In an interview with reporters at the end of last year, Kris Rinne, executive vice president of AT & T Labs Network Technology Department, explained that the company will first deploy carrier aggregation technology in the 700MHz and AWS bands, and then expand to 700MHz and 1900MHz.
However, AT & T recently disclosed in a document submitted to the Federal Communications Commission that some of its carrier aggregation plans were blocked. AT & T claims that the company 's plan to deploy LTE on its 700MHz low-end D and E block spectrum will be postponed until mid-to-late 2014, because the interoperability test cases necessary for LTE Advanced carrier aggregation are still in the development stage (by third-generation mobile communications Standardization partner project-3GPP). The spectrum in question is the unpaired spectrum of 700 MHz-the company spent $ 1.93 billion in December 2011 from Qualcomm, which used this part of the spectrum to provide services to the mediaFLO users that had already closed down.
At the same time, T-Mobile USA has indicated that it will also take active action on LTE Advanced (planning to launch some features later this year) and it has shown itself to be better than its competitors in this area. It is unclear which aspect the company will start with LTE Advanced first, but the author believes that carrier aggregation technology will be at the forefront, mainly because T-Mobile has many scattered spectrums that need to be effectively utilized. SprintNextel also formulated a roadmap for LTE Advanced deployment and claimed that its commercial services already have some LTE Advanced features.
Perhaps American operators can learn from the successful experience of their South Korean counterpart, SK Telecom, which earlier this month deployed what is said to be the world 's first LTE Advanced network. SK Telecom said that its network uses carrier aggregation technology and has begun selling an LTE Advanced smartphone-Samsung Galaxy S4 (which can support carrier aggregation technology).
From past experience, SK Telecom has been an early adopter of new technologies. In August 2012, the operator launched VoLTE service in South Korea; in May 2012, it launched multi-carrier LTE technology. Of course, the operator was also an early advocate of WiMAX and switched to support LTE in 2011.
However, this is an important market for US operators, especially when they begin to face some of the more complex aspects of LTE Advanced.
150 Watt Led High Bay Lights are super bright,High Bay Lights replace the 400watts metal halide bulb on 18ft ceiling, more bright !150W High Bay Lights replace the 400watts metal halide bulb high bay fixture,and more brighter. 150W Led High Bay Lights are much more energy saving! High Bay Lights are ETL Listed,DLC Qualified,CE,RoHS
150 Watt Led High Bay Lights
High Bay Lights,150 Watt Led High Bay Lights,150W Led High Bay Lights,150W High Bay Lights
Shenzhen Bbier Lighting Co., Ltd , https://www.chinabbier.com