Molex demonstrated SST IP67 PB3 remote module at AutomaTIon Fair 2012 exhibition Etc.) Add PROFIBUS master-slave connectivity to provide a quick and easy solution.
George Kairys, product manager at Molex, said: PB3 modules have the same functions as in-chassis modules, with greater flexibility and Ethernet connectivity to simplify monitoring. The PB3 module is designed to be installed on the machine or production unit or any convenient location on the factory production line.
The heavy-duty remote design allows the SST IP67 PB3 remote module to be installed directly on the machine or production site, reducing the need for expensive PROFIBUS cables required to connect controllers and field devices. This powerful module is specially designed for factory automation, program control and complex machine applications. It can perform high-speed PROFIBUS-DP data exchange with Logix controllers, with up to 2KB output and + 2KB output PROFIBUS process data. The component can be fully integrated in the Rockwell software architecture, with additional commands, access to PROFIBUS DP-V1 services and diagnostics, and direct access to RSLogix 5000 to obtain PROFIBUS I / O data, without the need to write any ladder logic.
Other features include: Engineering technology software console for automated DP device discovery, configuration, and diagnostics; ROFIBUS I / O 's AOI output has a variable RSLogix 5000 (.L5X) format so users can browse PROFIBUS tags (using the correct name) , Type, etc.); can simultaneously execute the PROFIBUS master-slave protocol; CommDTM driver allows Rockwell users of program-controlled industries to perform asset management in the form of software, such as FactoryTalk AssetCentre, PACTware, and FieldCare; conformal coating options can extend the working period And improve the safety and performance reliability under extreme humid conditions.
Kairys added that the Molex IP67 SST PB3 remote module allows easy installation and sharing of I / O process data. This capability allows multiple types of automated equipment to be connected to a single module.
Products for fuses and arrester fitting include hook stick tools,KB.KU.KS fuse link. The structure of the hook stick tools includes a variety of fiberglass reinforced plastics, including foam filled tubular rods for all products requiring a strong structure. Hook stick tools production is a 100% electrical verification test. Hook stick tools blanks must meet ASTM F711 requirements. The fuse link is an electrical component that is installed in the circuit to ensure safe operation of the circuit. It is a short-circuit protector widely used in power distribution systems and control systems, primarily for short-circuit protection or severe overload protection.



Melting Speed Ratio:
T type: 10-13
K type: 6-8
Rated Current:
1, 2, 3, 6, 8, 10, 12, 15, 20, 25, 30, 40, 50, 60, 65, 75, 80, 100, 140, 200A
"KB.KU,KS"FUSE LINK

"KB.KU,KS" Type fuses belong to "K" and "T" type fuse, it has general type, Universal type and screw type available according to IEC282 standard. The product drop-off type fuse of 11-36kv grade.
MAIN DIMENSIONS AND STANDARD PARTICULARS
Rated Current,A
1-25
30-40
50-100
110-200
A,mm
12.5±0.2
12.5±0.2
19.0±0.3
19.0±0.3
B,mm
19.0±0.2
19.0±0.2
Not applicable
Not applicable
C,mm
Note1
Note1
Note1
Note1
D,mm
2
3
5
7
F,mm
6.5
8
9
12
Quantity,ctn
500
500
250
150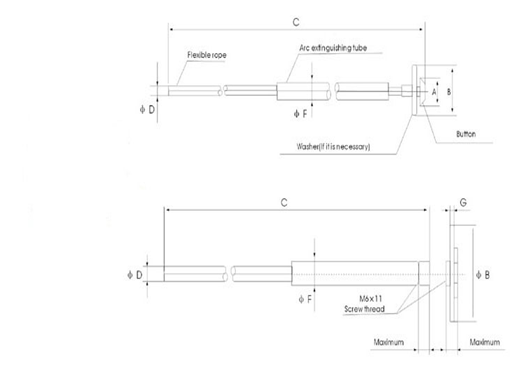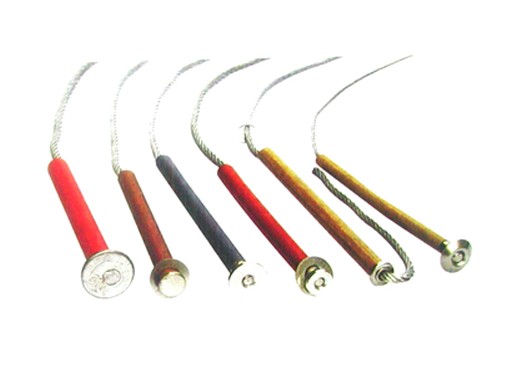 We warmly welcome friends both domestic and abroad to visit our company, if you have any questions, please contact with us directly.
Electrical Hot Stick,Drop Out Fuse Link,Cut Out Fuse Link,Triangle Hot Stick
FUZHOU SINGREE IMP.& EXP.CO.,LTD. , https://www.cninsulators.com