Today's core language
Chip maker Qualcomm released two flagship IoT WiFi chips on Thursday. Among them, QCA401x type WiFi wireless chip can be used to control terminal equipment, such as light bulbs or home surveillance cameras. The QCA4531 WiFi wireless chip can drive devices such as terminal media servers. According to Qualcomm, the main advantage of the QCA401x is that it can reduce the size, development cost and power consumption of the device, while improving the computing power, storage capacity and other features of the device. For more information on technology, please pay attention to the daily electronic core morning newspaper.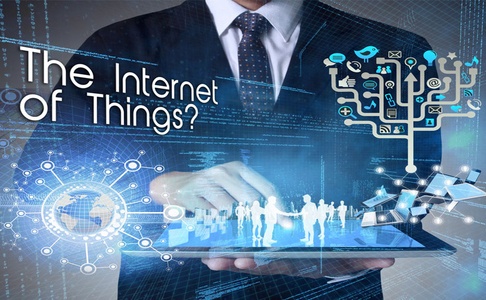 I. Internet of Things
1. Qualcomm released two IoT flagship Wi-Fi chips, called Samsung. At the recent World IoT conference in San Francisco, chip maker Qualcomm released two flagship IoT WiFi chips. Among them, QCA401x type WiFi wireless chip can be used to control terminal equipment, such as light bulbs or home surveillance cameras. The QCA4531 WiFi wireless chip can drive devices such as terminal media servers. According to Qualcomm, the main advantage of the QCA401x is that it can reduce the size, development cost and power consumption of the device, while improving the computing power, storage capacity and other features of the device. Qualcomm hopes to use miniature low-power chips in homes, automobiles, medical devices and other wearable devices. There will be a huge Internet of Things market in the future, and Qualcomm expects this huge market opportunity to bring in $1 billion to $19 billion in revenue. Qualcomm has sold 120 million smart home products last year. Intel, Samsung (also announced the ArTIk IoT platform at the conference), Broadcom has also entered. Aberle, chairman of Qualcomm, expects sales of IoT chips to reach $5 billion by 2018.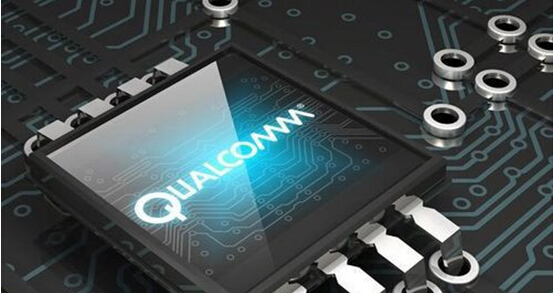 Second, the semiconductor
1. NVIDIA's new strategy: moving from game console chips to cars. Reuters today said that NVIDIA is trying to open up the automotive chip market. In this process, NVI has many aspects to strengthen due to the difference between automotive products and consumer electronics. NVIDIA has now entered the market for in-vehicle infotainment systems, but has not yet been involved in driverless cars. NVIDIA is trying to break into emerging markets and provide driving assistance systems for these markets, including automatic parking, semi-automatic steering and braking systems. Such systems require chips that are small in size but powerful in computing power. Currently, NVIDIA has developed the Tegra X1 chip and is selling it to users in the automotive and gaming industries. Nvidia said the Tegra X1 encapsulates the computing power of a supercomputer in a stamp-sized chip.
2, Google's next generation Nexus mobile phone is not only Huawei OEM, LG is also considering. Google will launch new Nexus devices every year, and the OEMs have changed several times. There are HTC, Asus, Samsung, LG, and Motorola. This year, Android M's "public version machine" will be shipped, and OEM orders will fall for the first time. Domestic Huawei. But there is no absolute thing in the world. This time, the foundry can be more than Huawei. LG is also said to be considering the OEM Nexus equipment again. According to the exclusive news of AndroidPIT, the source revealed to them that LG is still considering whether to build a Nexus device for Google again, but did not disclose whether they will be a mobile phone or a tablet.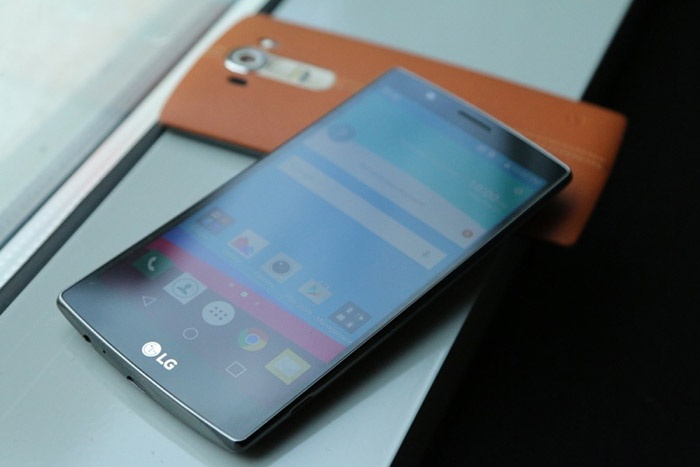 Will the LG G4 become one of the new Nexus phones?
Third, automotive electronics
1. Google will test driverless cars in the city this summer. On May 16th, according to US media reports, Chris Urmson, head of Google's self-driving car project, published an article on the official blog about the test plan for Google's autopilot prototype car. We look forward to understanding the community's perceptions and interactions with these cars and discover the unique challenges that autonomous vehicles face – for example, where they should stop if they can't stop at their destination due to construction or traffic jams. In the next few years, we want to conduct a small-scale pilot project through prototype cars to understand what people want to do with these cars.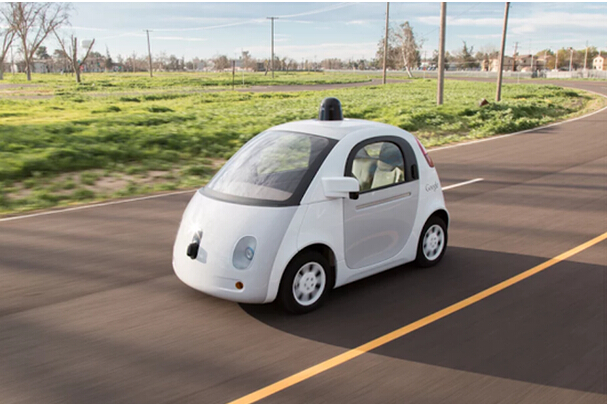 Fourth, intelligent hardware
1. There are six aspects to the iPhone that need to be improved most: the lens is not convex. Regardless of what is called "iPhone 6s/6s Plus" or "iPhone 7/7 Plus", the new iPhone that is updated every year should be close to research and development, and even start testing. So, what new features will this year's new iPhone have? And what new elements do people need most? Foreign media Tech Radar recently conducted market research and summary, together to understand. 1. More compact body design 2. Better battery life 3. The lens is no longer outside Convex 4. Stronger body strength 5. Software improvements 6. Cancel 16GB style.
2. Apple denied that it will postpone the release of the HomeKit platform. In the early morning of May 15, Apple reported on Thursday that it had denied a report earlier that day, which said it would postpone the release of the HomeKit platform. Fortune magazine previously reported that Apple will postpone the release of HomeKit from June to August. Apple denied this. The company spokesperson said: "HomeKit has been available for only a few months, and we already have dozens of partners who have promised to bring HomeKit firmware to the market. We are looking forward to The first batch of firmware to be released next month."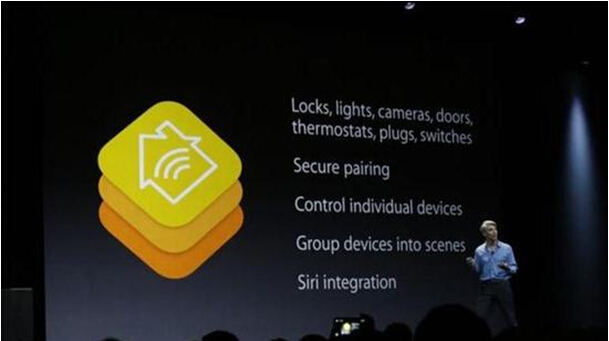 Five, robot
1. Enhance the robot industry and its core competitiveness. "Economic Daily" recently published three series of reports on industrial robots, which comprehensively expounded the status quo and characteristics of industrial robots in China from the application status, industrial layout and development strategy, and developed and engaged in robots and their key components. Practitioners in the fields of production and robotics provide a good reference. The urgent needs of the application field have stimulated the development enthusiasm of the robot whole machine enterprises, and also promoted the R&D investment of the key component enterprises such as servo motors and precision reducers for the robot field. However, it should also be noted that at present, domestic enterprises have a large gap between the whole machine and key components and foreign first-class enterprises, and it is urgent to improve the core competitiveness as a whole.
2. Automatically unlock the robot for 30 seconds to unlock. On Tuesday, the well-known hacker Samy Kamkar released a 3D printing design and software code for the unlocking robot made by the 3D printing part + Arduino development board. The robot is called Combo Breaker. Connect the robot to any Master Lock lock, turn on the robot, and take advantage of a security hole discovered by Kamkar's recently discovered Master Lock lock. It can take up to 5 minutes and can be unlocked without any operation. Combo Breaker automates the entire cracking process without the user having to master any skills or training. However, the cracker can also pull the lock while pulling the lock rotor to find the first number through the appropriate resistance. Open the robot at this position, and the rest can be handed over to the machine, so that the machine only takes 30 seconds. Can be cracked.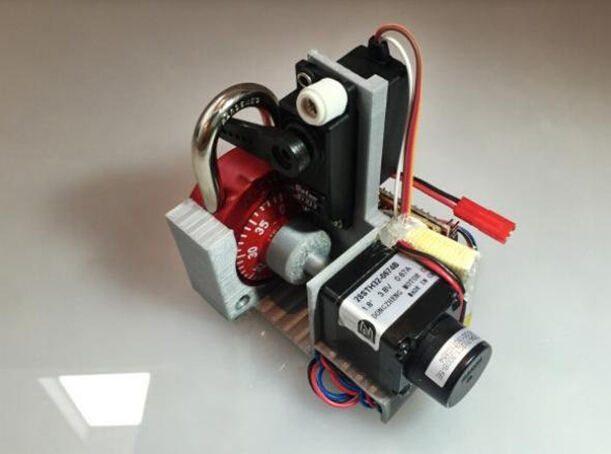 Sixth, communication news
1. The three major operators proposed a speed-up and fee reduction plan. Under Li Keqiang's repeated calls, the Ministry of Industry and Information Technology announced the goal of speeding up and reducing the network: by the end of 2017, all urban households above the prefecture level will have 100 Mbps fiber access capability, 4G will cover cities and villages in full; mobile phone traffic and fixed broadband average The level of tariffs will fall sharply. The three major operators of China Telecom, China Mobile and China Unicom also announced their respective speed-up and fee reduction programs, with the highest rate of tariff reduction of more than 35%. However, after a short period of excitement, netizens found that these three major programs have a bit of "speaking but not really", more than 80% of netizens expressed dissatisfaction with the strength of the offer.
2, the development of public transport WiFi is rarely known for three years, the reporter's pro-test results are not ideal. According to media reports, according to the plan, within this year, Shenzhen will have nearly 200 bus lines with 6000 buses to achieve free WiFi access, and the coverage rate will reach more than 60%. In addition, news from the China WiFi Industry Alliance at the end of last month, starting this year, bus passengers in more than 60 cities including Beijing, Shanghai, etc., are expected to enjoy free WiFi. Since Guangzhou, since 2012, many buses have gradually achieved WiFi coverage. How many citizens have used WiFi on the bus? Is the WiFi of the bus currently meeting the needs of the public? The reporter conducted a random survey on the Internet through an electronic questionnaire. The survey results show that only 4.72% of respondents frequently connect and successfully use public transit WiFi.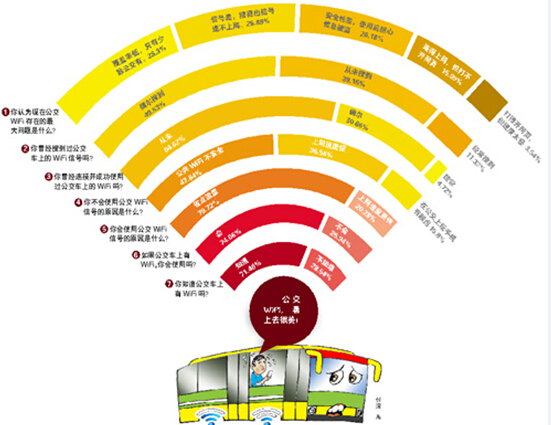 Wired Headset advantage:

headset Hot Selling Products Wired Headset Sport Earphone Stereo Wired Headphone with TF/FM computer headphone.Imported high-end TPE elastic,winding knot.reduce.Headset winding line of annoyance. 4N high puity oxygen free copper wrie,the lead to distortion to a minimum,maximum reduction of high-quality music.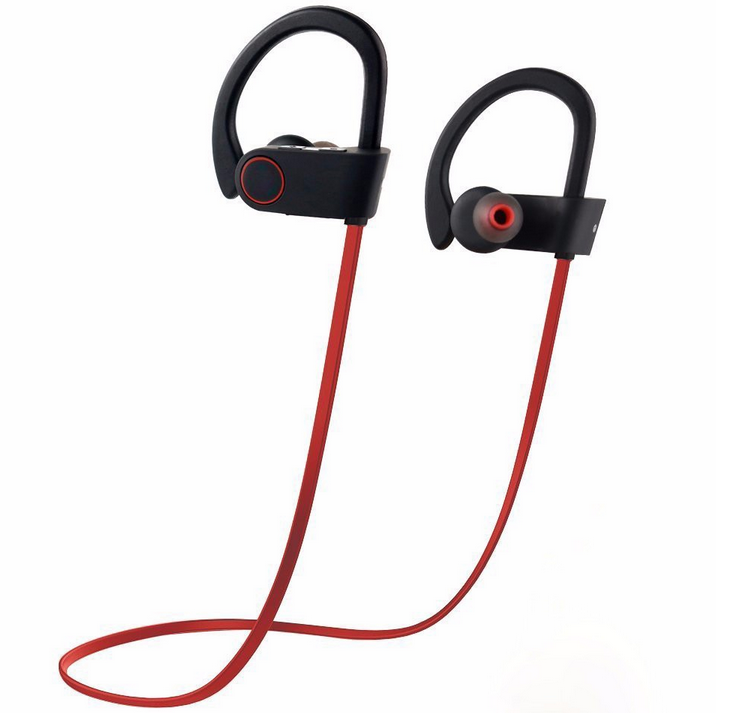 Wired Headset
Wired Headset,Sport Mobile Phone Headphone,Mobile Phone Wire Headset,Stereo Wired Headset
Dongguan City Leya Electronic Technology Co. Ltd , https://www.dgleya.com